| | | |
| --- | --- | --- |
| | | |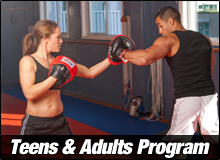 Teens & Adults Program
Learn more about the Adult Program
Get Started!
Specialty Programs
Learn more about other kool programs
Get Started!
Welcome to Freestyle Martial Arts Academy
Welcome to the Freestyle Martial Arts Academy. We are a full contact Martial Arts school providing the South Jersey area with a variety of Martial Art styles for men, women and children of all ages.
Martial Arts training is more than just kicking and punching. It is a perfect way to work out both your body and mind for a happy and balanced life! The physical aspects of the program will increase your energy, flexibility, and health. The mental side will increase your ability to focus at work or school, and help you relax at the end of the day.
The Freestyle Martial Arts Academy has been committed to providing students with quality Martial Arts training in an atmosphere that promotes discipline and preserves individual values and identities. We provide Martial Arts training as well as an appreciation for the traditional forms and ideologies while keeping in pace with the modern Martial Arts.
When people think of exercise, they do not realize that Martial Arts instruction provides a total body workout adaptable to any age. Our goal is to ensure that when our students branch out into society they maintain an understanding of Martial Arts and its philosophies.
Follow Us:
<fb:like-box href="http://www.facebook.com/home.php#!/pages/Freestyle-Martial-Arts-Academy/132748900083955" width="290" colorscheme="light" connections="10" stream="true" header="true"></fb:like-box>
Testimonials:
I heard about

Freestyle

through a friend and decided to check it out. I was more then pleased at the reception we received from Sensei Brian and the entire freestyle family, after just one class my son could not wait to return asking me "when can I go to karate again?"